Figma vs Sketch: Which is the ultimate UI Tool?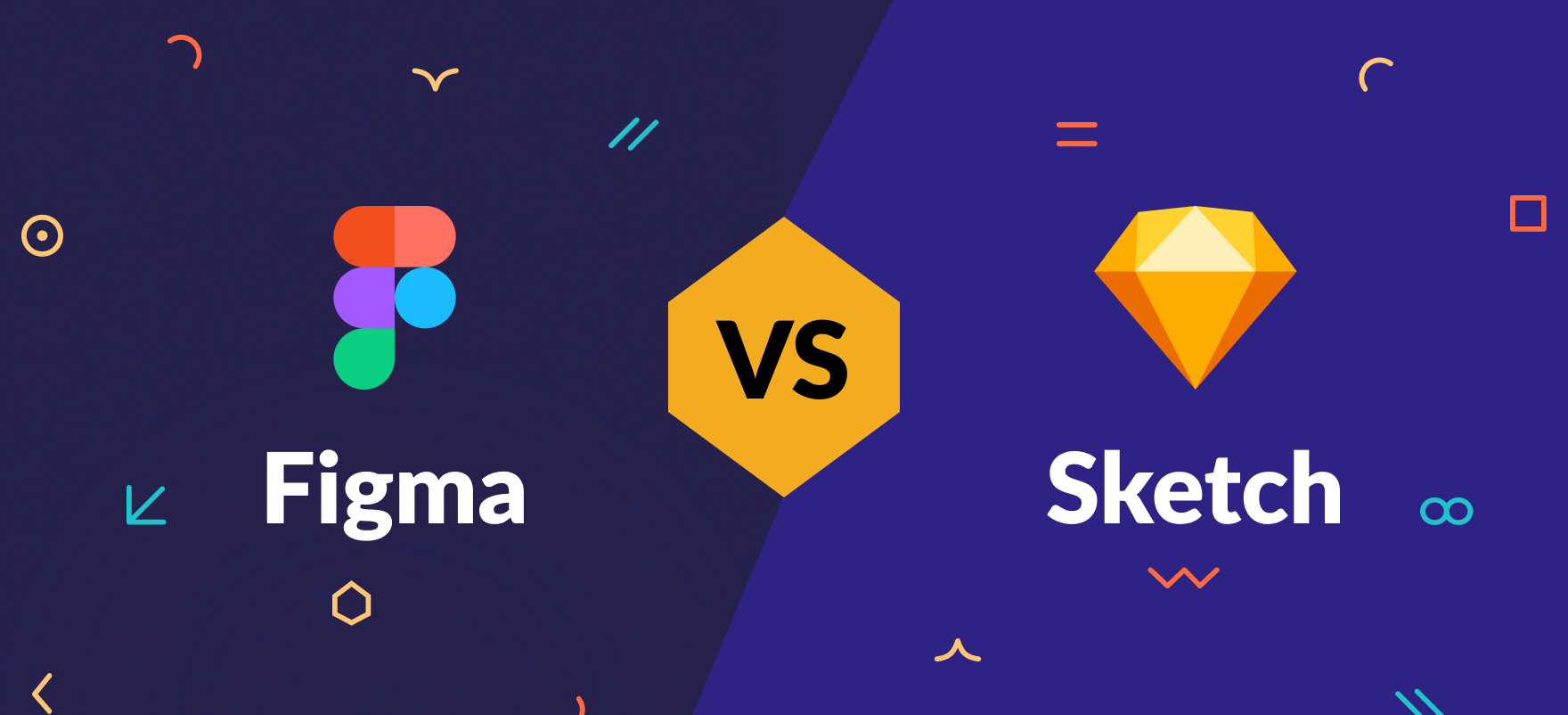 Sketch is one of the most popular UI tool favored by many designers. In 2019, we have a lot of choices including Framer, Adobe Xd and many more. In this article, we will be doing a Figma vs Sketch comparison to debate on which of the options is more viable for you with everything compared and rated based on their features.
Figma vs Sketch comparison table:
| | | |
| --- | --- | --- |
| | Figma | Sketch |
| Platforms | Windows PC, Mac, Chrome OS and Linux | Mac only |
| File Support | .fig and .sketch (Supports Sketch import) | .sketch |
| Multiplayer co-editing | Yes | No |
| Free Plan | Yes | No (free 30 day trial) |
| Plugins support | No (Coming Soon) | Yes |
App performance and overall optimization
Figma allows its users to completely design and collaborate their works all in a browser without having to install any software. It is a web-based application but it's still very fast and also allows offline version Electron app. The app has come a long way since its initial release and now runs more smoothly and feels more stable.
Sketch is very well optimized and runs very smoothly after recent patches and updates. The app is extremely optimized and has great performance overall but some parts don't feel smooth. For example, zooming is not as fluid as people would like. Also, as the file size gets larger, crashing and stuttering is a continuous issue.
General Interface
Talking about interface I don't think there are any complaints on any of the tools. Both of them have done an excellent job to make their UI clean and keep the tools in the right place. Both have their take on their UI and both are satisfying to use.
Collaboration and developer hand-off
Figma has done a great job in this aspect as it allows users to collaborate in real time. You can watch your friends view and help him out as he works or get help from your teammates. This is a great feature and boosts work efficiency. It also contributes to less error and a better result for the work. Its native prototyping and code preview support make it easy for developer handoff without any more hassle. Also, Figma has cloud saving.
With the excellent plugin support, Sketch integrates with InVision(using Craft) to seamlessly integrate with its cloud features. This allows for DSM, prototyping, code preview with inspection and many more. However, a multiplayer co-editing feature is not present. However, we can integrate Sketch with Github(free version control tool) to collaborate with larger teams. In the end, this is a bit more complicated. If you are interested here is how you do it.
Plugin support
Figma does not support any plugins at the moment but promises it in the future versions.
Sketch, on the other hand, has very powerful and useful plugins like Craft, InVision, and abstract. In fact, Sketch has the most popular library of plugins. It shows how mature the platform is and how strong the community built around it is.
Some hassles with Sketch like having to mirror your designs to other devices also have workaround due to plugin support. I brought this point up because Figma has its own handy tool called Figma mirror for artboard mirroring.
Drawbacks
Figma's lack of resources and no support for plugins contribute to its major flaws. Other UI and UX design tools with plugins can outperform it in this regard. You can really notice the difference when having to clean up all artboards individually which used to be a simple hotkey in Sketch with plugins.
Sketch has its own sets of drawbacks with the major one being it only supports Mac. While its plugins are great it seems pretty limited without them. It also only opens .sketch files. Sketch also does not have a free plan as it only provides a 30-day free trial and you have to pay for the full product after its over. It also prioritizes individual working which is not a bad thing but most of the other competitors offer features to collaborate easily.
Verdict
Sketch as popular as it is, Figma feels like the more modern tool designers have been looking for. Overall, Figma gets the win here.
Both software has their pros and cons but both have succeeded in providing their target audience with what the consumers want and proven that they are capable of providing high-level features in a justifiable price range. As mentioned previously, for organization and team designs Figma is highly recommended whereas for individual purpose sketch has a better base. Since sketch can only run in Mac though Figma gets bonus points on versatility and thus is a better overall option.
With the rapid growth of the designing market, the competition between software has skyrocketed and has very little to no margin between them. This is a great thing for consumers and while these different choices make it hard to decide we help you with almost everything you require to choose a specific software. Things that have been left behind or need to be updated can be reported and will be highly appreciated. Thanks for staying with us until the end and supporting our work.
If you are looking for more similar tools, you may also be interested in the best UI UX design tools.